Day time sleeps wanted! (Will trade anything!)
 Where are the daytime sleeps?
Bring them back!
Now that she's a 'big girl', all of 3 you know, this sight is a rarity and I'm mourning the loss of any mid-day me time.
I'm not wanting daytime TV, or anything indulgent like that you know, I'd happily settle for an unaccompanied trip to the toilet and a sandwich I don't have to share!
Luckily, she's cute!
When did your little ones stop their naps? It's a harder transition for Mum, don't you think?!
Daytime sleeps wanted – will trade anything
Linking up with and loving Wordless Wednesdays again
with Trish over at her lovely blog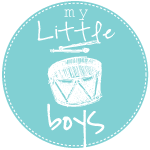 and with Bree's  linky-get-together on her gorgeous blog